We are mostly known in the Pacific Northwest for our residential cabinetry, so it is fun for us to showcase a recent project in Bellingham's latest hip coffee stop, Camber Coffee.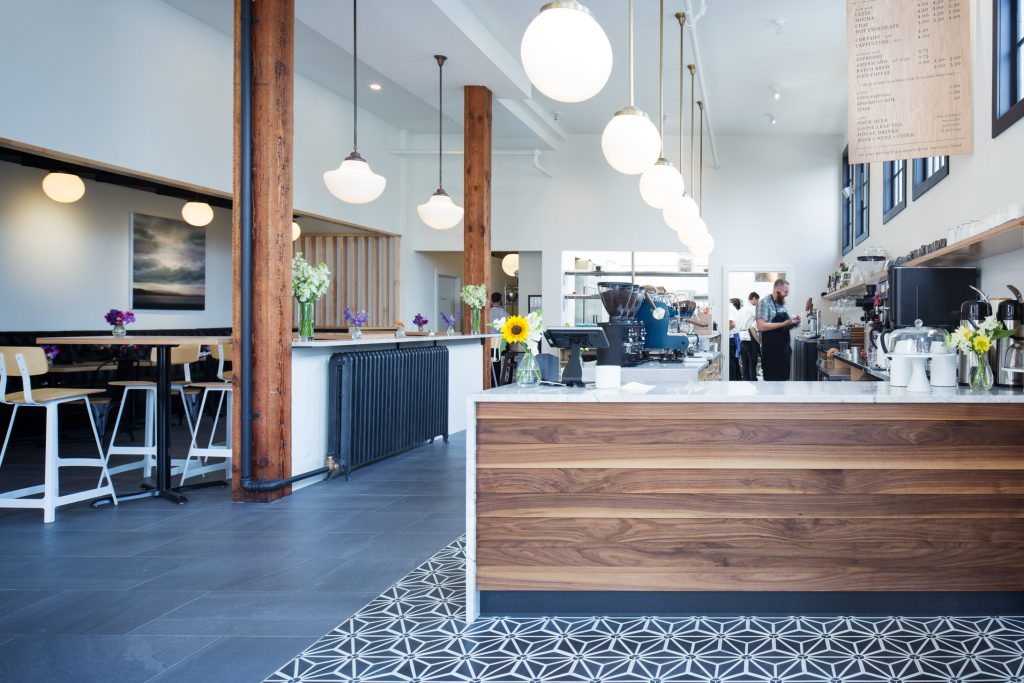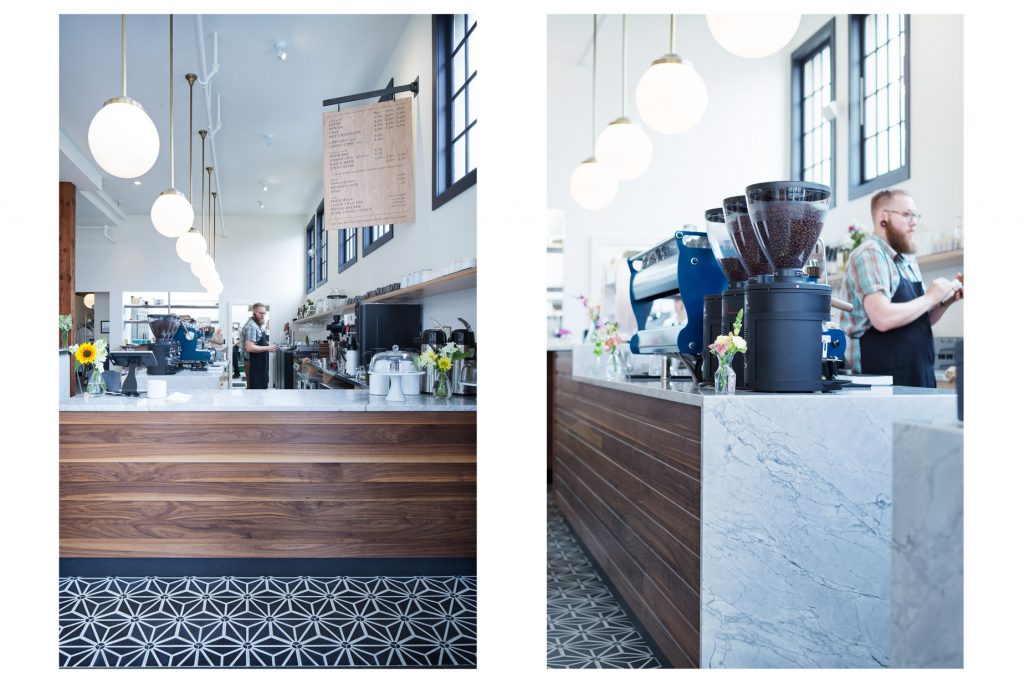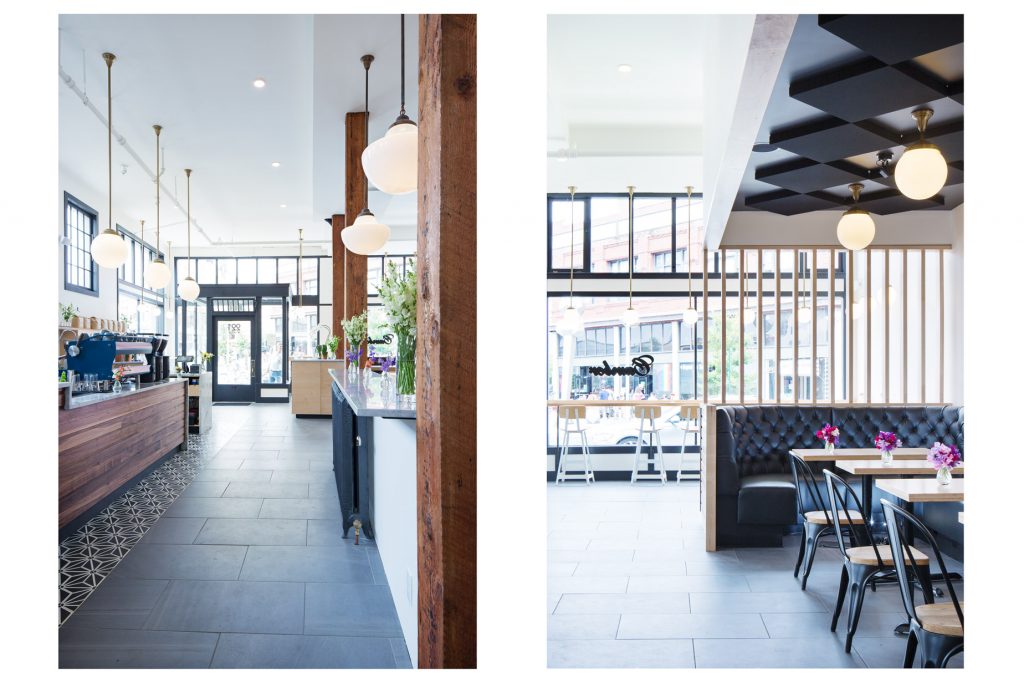 Photo credit: Chris DiNottia
The contractor for this project, Chuckanut Builders, posted more photos from this project on their website. As written by Chuckanut Builders:
The owners of Camber had a specific aesthetic in mind when design started. The cafe had to be able to transition from welcoming coffeehouse to cultivated bar, selling carefully curated wine and beer. This all required a streamlined layout, highly functional back of house and carefully selected finishes that patina well with use and age. We worked hand in hand with [bundle] design studio and Spiral Design Studio on design, resulting in a stunning, highly functional space.
Our crew enjoyed the challenge of this tenant improvement project. We were able to utilize existing building features such as the radiator, exposed timbers, and existing windows, all of which took some 'polishing.' We knew that the robustness of materials and design would be tested, so we opted for hardy, authentic materials. We also understood that time was of the essence, and worked diligently to meet the owners timeline. 
Working on tenant improvement projects like Camber allows us to do two things we love: build community and renovate functional, beautiful spaces. And, as foodies, when those projects are restaurants we're really on Cloud 9! Check out Camber next time you're downtown. 
Here's a review from Sprudge about the Camber experience. Enjoy!