To bring in the new year (and decade!) we wanted to share just a few highlights and photos from 2009 from Smith & Vallee Woodworks and Smith & Vallee Gallery…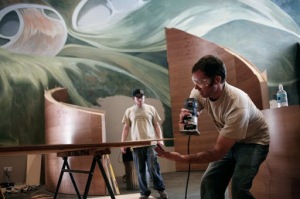 Wes (and Evan) clocking many, many hours at the Whatcom Museum's new Lightcatcher Building. Smith & Vallee Woodworks built curved native alder installation walls that framed the interactive components in the new Family Interactive Gallery along with a play area, benchs, and a sculptural snag tree.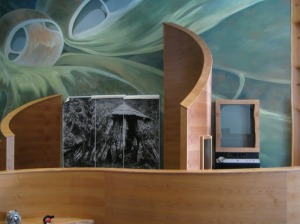 Just part of the finished result (Whatcom Museum, Lightcater Building 2009)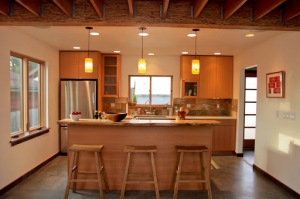 We also built cabinets and a bartop for our good friend Iris Collinge's Edison kitchen. In this project we worked with reclaimed verticle grain fir from Edison's Deluth Timber. The straight lines of the cabinets are broken up by the undulating spaulted maple bar top.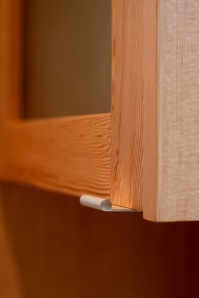 Flat panels and slim pull tabs give this project a modern feel.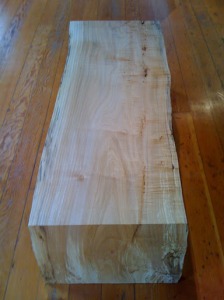 Spalted Whatcom County Maple bench with one continuous slab, grain-matched. A beautiful piece completed in October.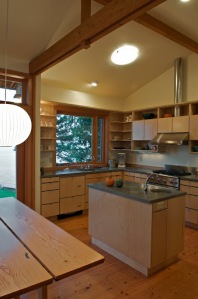 The Rose Cabin on Guemes Island. We worked with David Hall at HKP (Henry Klein Partnership) Architects to complete the reclaimed fir table and sustainable maple cabinets above. The perfect cabin retreat!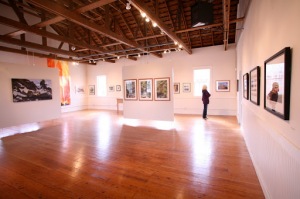 Smith & Vallee Gallery started off our year of shows with an exhibition curated by the North Cascades Institute featuring their artists. We benefited NCI and showed works that honor the Pacific Northwest.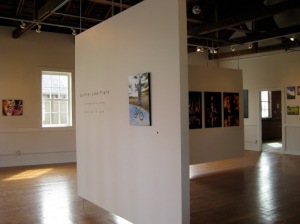 April at Smith & Vallee Gallery : Gunther José Frank. Our good friend had a great, well received show.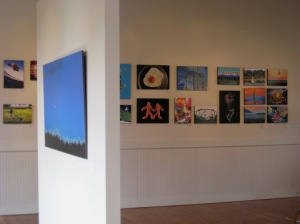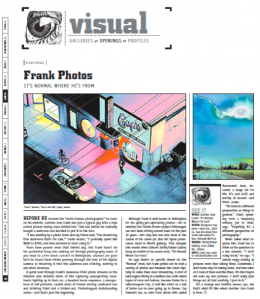 Article above can be found in the Cascadia Weekly archives.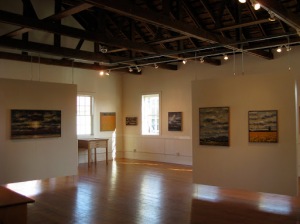 The combination of Dederick Ward and Keith Sorenson in May turned out to be fantastic.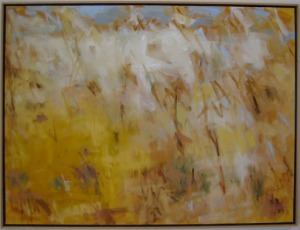 Dederick Ward, Grasslands 2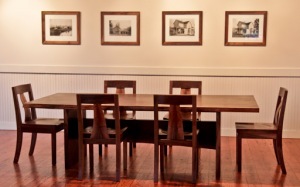 June, 2009 : We showed ourselves, reiterating handmade furniture as art objects. Above, our big Black Walnut Table and Chairs. This tree was originally taken as a nut when the Holiday family moved from Indiana to Minnesota in the 1880s. The black walnut was planted in Minnesota but when the family moved a few years later they brought the small tree with them to Tuxedo, Washington. On the wall are four turn-of-the-century photographs of the tree at different stages of its life. They have been framed with the last bits from this amazing tree.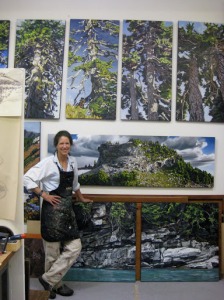 July 2009: Becky Fletcher. We love her work and our patrons do too (one of our most popular shows!)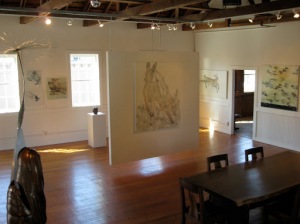 August 2009: Todd Horton, "Future Perfect" with sculpture by David Eisenhour. Two of our favorite artists.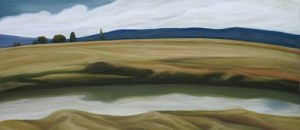 September 2009: Lisa Gilley, "The Road Home." We had been discussing and working on this show with Lisa for a little less than one full year. Lisa's undulating landscapes brought Skagit Valley to life. It was truly a top-notch exhibition — Thanks Lisa!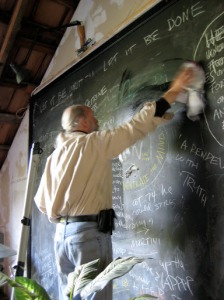 October 2009: We "began again" with R. Allen Jensen.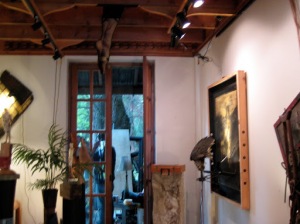 Artworks in situ at Bob's infamous studio.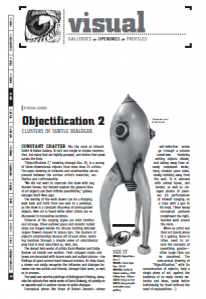 Objectification 2 was a great way to close our season. Above is the article Mike Scaringe wrote up in the Cascadia Weekly.