2023 is proving to be an exciting year at Smith & Vallee Cabinet Makers. Working with home owners to bring dream kitchens, bathrooms and custom casework projects to life continues to be at the heart of our work. Looking ahead to the 25th anniversary of being in business (stay tuned for a celebration in August!) gives us much to be grateful for as an established business here in Skagit valley. The contractors, architects and designers we have collaborated with over the years continue to fuel our commitment to building high quality custom cabinetry.
A project in development and soon to be launched is our Smith & Vallee Semi-custom Cabinetry line. In addition to designing and building highly customizable residential cabinets, we are soon to be offering high-quality cabinets with a carefully curated variety of modifications available for a more customized kitchen without the custom price tag. The design and order process will be streamlined and easy, and our build time will be faster than ever.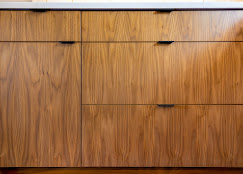 If you have a remodel or new-build cabinetry project in mind, we'd love to meet with you in our new design studio here in Edison, WA and learn more about your project. Call us to make an appointment (360) 305-4919 or email. If you already have plans ready to go, you can submit them through our Request a Quote form and we will get back to you quickly with an estimate at no charge.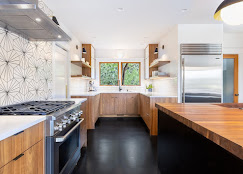 We are inspired by the commitment and dedication of our team of project managers, office staff, and cabinet makers. Huge strides in lean manufacturing practices have transformed both our production and our facilities in recent years. Our commitment to providing excellent customer service, efficient building practices and quality cabinetry is realized daily by our team.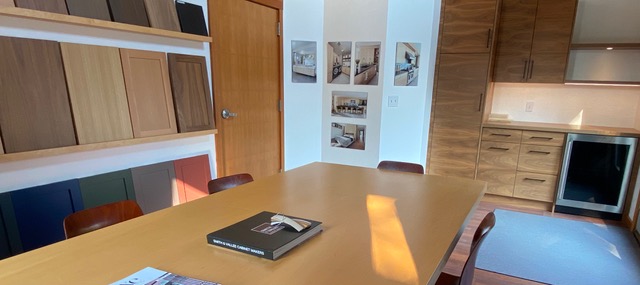 Finally, our community of Edison, WA made huge improvements this fall raising up the dike to keep our shops and homes safe from winter flooding and we are fortunate to live and work here. If you haven't visited Edison and are looking for a getaway, we have waterfront vacation rentals showcasing our cabinetry and original art from Smith & Vallee Gallery for the full Smith & Vallee experience.