At Smith & Vallee, production for our cabinets, furniture, mill and kiln happens within a triad of industrial buildings and a lumber yard here in the north end of Edison. Owners Wes Smith and Andrew Vallee both live within walking distance of work, and several of our employees were born and raised here, settling back in the Skagit Valley.
Sustainability has been one of our ethos since our inception in 1997.  At that time we became one of the first woodshops in Washington state to be FSC certified.  FSC wood comes from forests that are responsibly managed.  With our short commutes and refurbished buildings here in Edison, our commitment to environmentally sound practices continues.
Our woodshop is wholly dependent on electric power – and a lot of it. Power is everything when it comes to production. As our business has grown, so how has our power usage. This is why we recently invested in solar energy and are proud to say that we have transitioned to solar power.
By buying solar panels we are essentially owning our power rather than renting it.  In a few short years this will bring our power costs down as we continue to build the best cabinets at the best prices.  A worthwhile investment for both environmental and economic reasons.
The south facing roofs of our three largest buildings are now capped in solar panels. We hired a local company, Banner Power Solutions, to install the system.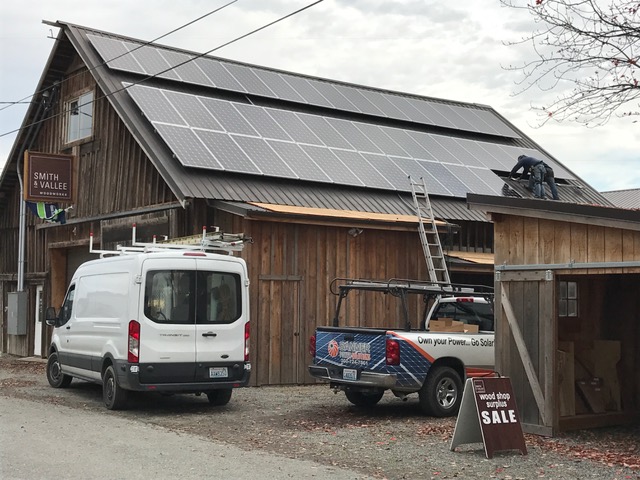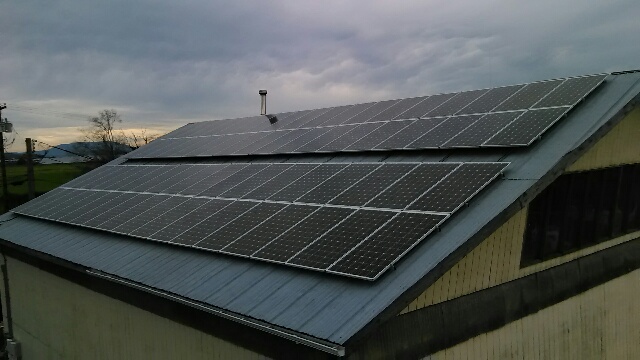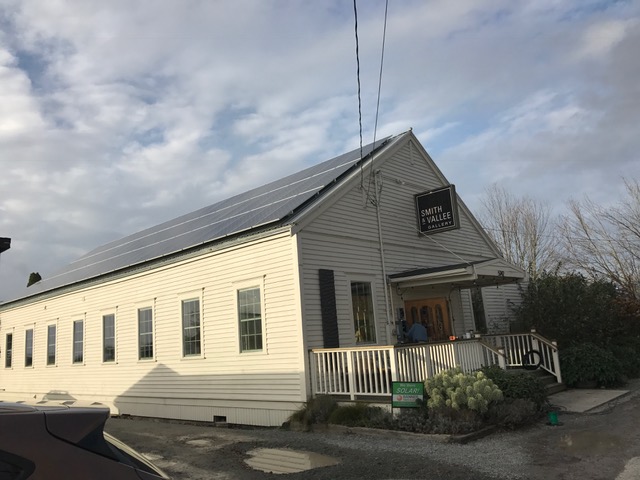 Smith & Vallee is the Northwest's premiere furniture and custom cabinet maker, producer of affordable bathroom and kitchen cabinets and one-of-a-kind furniture creations. We provide residents in Seattle custom cabinets and furniture, as well as Bellingham, the Skagit Valley, Anacortes, the San Juan Islands and the South Sound. Contact Smith & Vallee today to get started on your custom cabinet project.