Have you been thinking about custom cabinetry for your kitchen or bathroom? If so, you might be struggling to sift through the variety of options available to you when it comes to selecting a cabinet maker. Just like with anything else, there's no shortage of choices these days when it comes to choosing cabinets and who to work with. Whether you're looking to renovate or are building from scratch, your kitchen or bathroom cabinets are an important personalized touch. We're here to help you sort through your options – and tell you why there's a good chance Smith & Vallee might be the perfect fit for your cabinetry needs!
Standing Out From The Crowd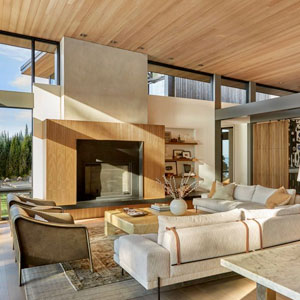 To start, most everything about our approach to cabinet making is unique to the industry. We've always stood out, and we'll continue to do everything we can to ensure that we maintain the high standards of service and quality that our customers expect from us. We provide full integration and uniquely personalized service for every project – no two homes are exactly the same, and we want you to feel confident that your cabinetry project gets the attention it deserves to bring your dream to life.
Our talented team of drafts people are well-versed in working with homeowners, as well as outside designers, architects, and contractors. They'll work with you closely through the entire process of crafting your custom cabinets from start to finish. In addition to our dedicated service, we also operate with a highly efficient production facility comparable to a large manufacturer, but scaled to a craftsman's woodshop. Our team of cabinet makers are able to complete your project with a quick turnaround time. We're punctual, we work with you to set your cabinetry delivery date, and have maintained our excellent reputation for meeting your project timelines.
Meeting The Mark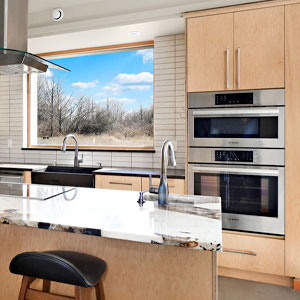 One of the main factors that can often cause people to shy away from choosing to go with custom cabinetry over prefabricated or mass-manufactured options is price. Typically, adding custom features is going to be costly, so this comes as no surprise. But Smith & Vallee is different from a lot of the other choices out there when it comes to affordability. Because we are a direct manufacturer, we design and build everything in-house at our Edison, WA woodshop, which eliminates any retail mark-up on our cabinetry. We offer two lines of cabinetry, our traditional frame and panel shaker line and our modern flat panel line. Each line is customizable and easily integrated into your unique vision and project, applicable to both remodel and new construction cabinetry packages. Examples of each line can be found here.
We frequently hear from our customers that they were shocked to hear how affordable their project is quoted. Check out this testimonial from a customer in Seattle: "We really wanted Smith & Vallee to build our cabinets after seeing their design studio in Edison, WA. We were on a very tight budget so we weren't sure they were going to be interested…were we wrong! They worked with us until we settled on a design and price range that worked for us." Our biggest goal is making sure that we can connect you to the cabinets you're envisioning, whatever your budget may be. You can see more testimonials from our customers here!
Our Mission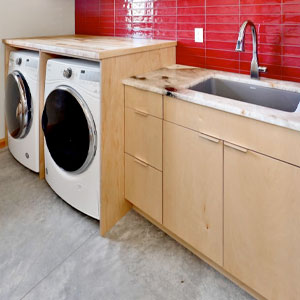 Our purpose at Smith & Vallee is to craft long-lasting, beautiful custom cabinetry that is exactly what you're looking for. With decades of experience, we're confident that we'll be able to surpass your expectations and help you create the custom cabinetry of your dreams. We pride ourselves on timeless designs, on trend aesthetics and fine craftsmanship – we have the artistry you want, at prices you can afford. We are amongst the best custom cabinet makers in the Pacific Northwest.
Are you ready to get started on your new project? Contact us today! We look forward to hearing from you.