Contemporary Cabinets in Lake Whatcom Home
We collaborated with Bellingham Bay Builders and Haven Design Workshop on a custom built contemporary home in Bellingham. From the open concept and clean, simple finishes to the tight building envelope and efficient mechanical systems, this home is high-performance with an exquisite modern design.  The cabinets for this project were created to match this aesthetic, using our modern flat panel europly maple cabinets with simple brushed steel hardware in the kitchen, laundry room and entry. In the bathrooms we followed the same clean lines with a white painted finish.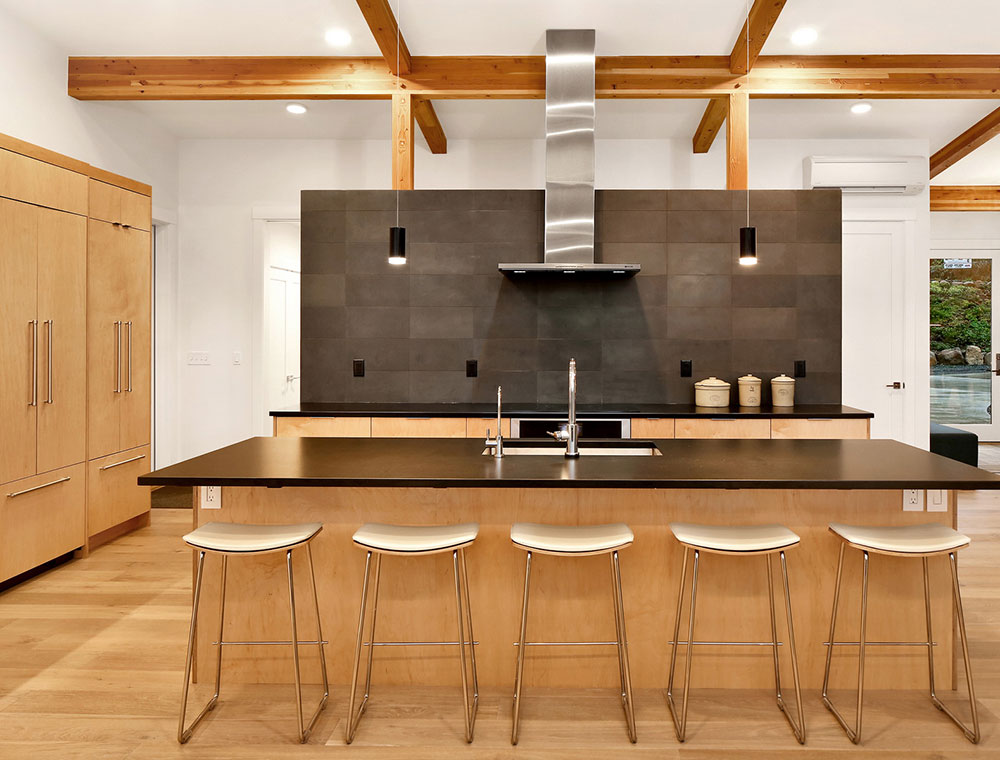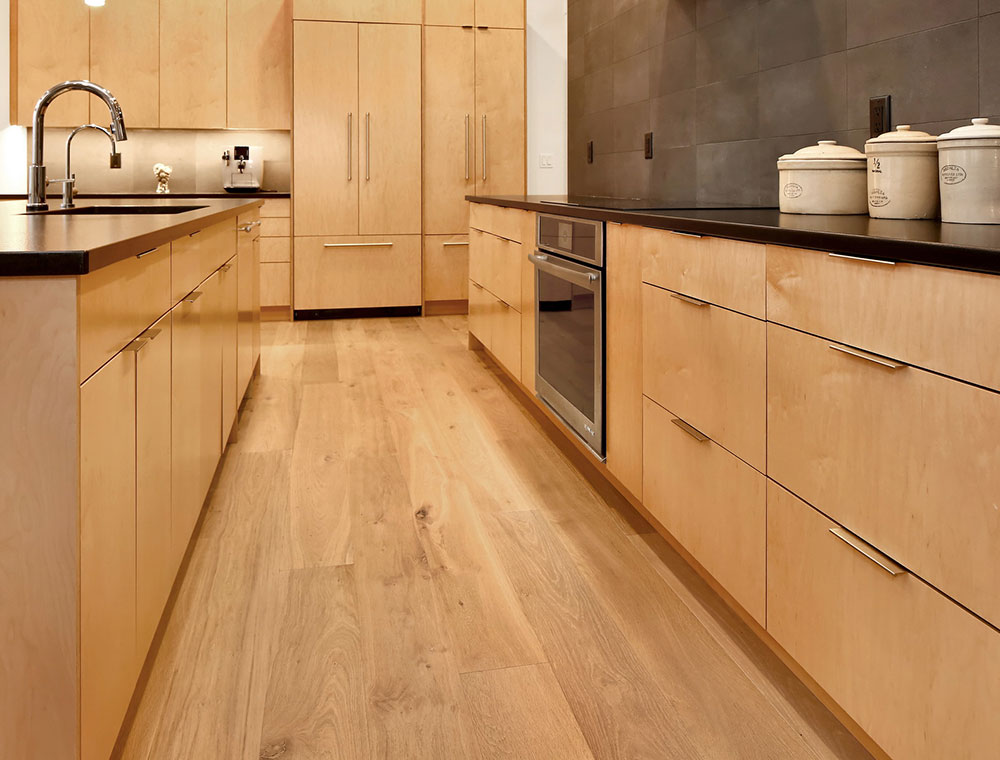 This home was featured in the 'Bellingham Alive' February 2019 Kitchen and Space issue!