Beds, vanities, shelves, closets and kitchenettes are being built in our shop here in Edison, and installed in phases by our crew in Bellingham.  This is an 18 unit project with exclusively Smith & Vallee designed and built cabinetry and platform beds.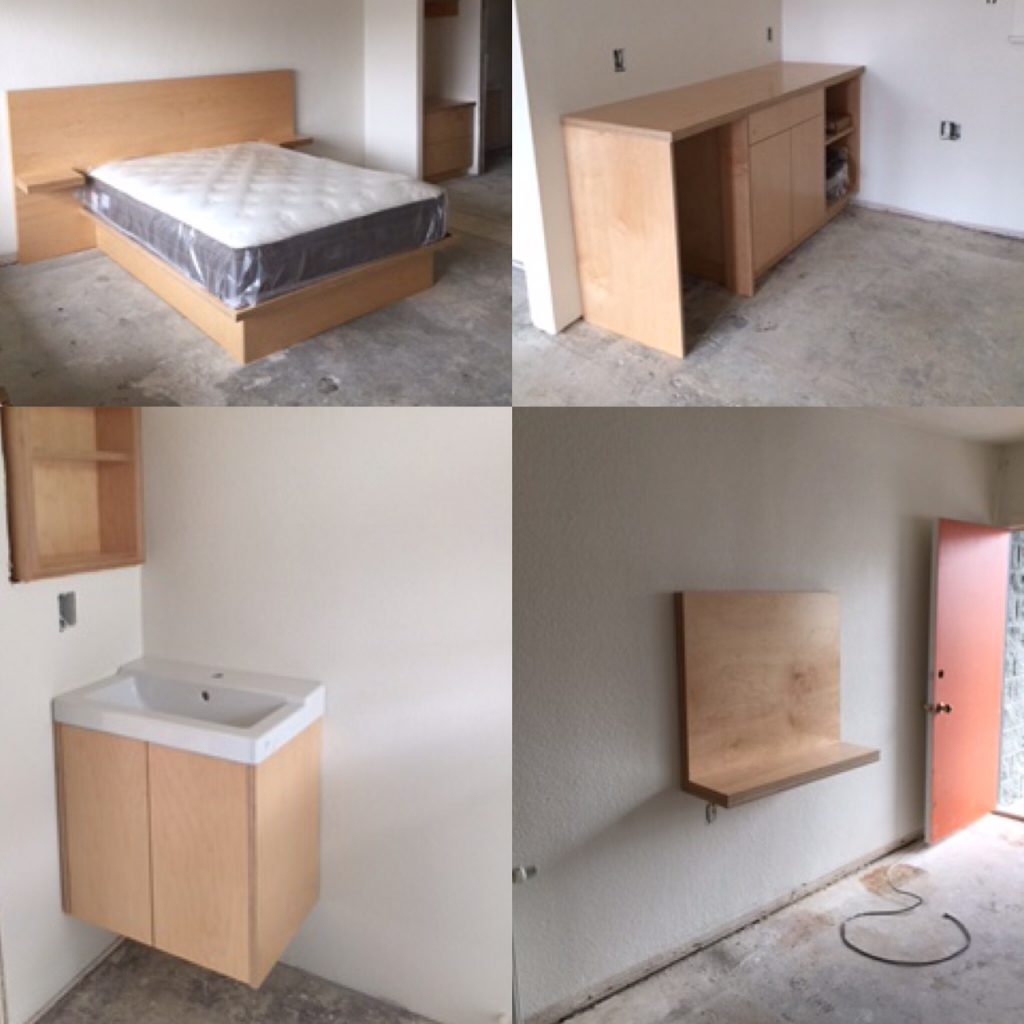 Stay tuned for "the hub" portion of this project.  A live edge bar top to gather at and much more.  We're excited to share this with you as we go – and to reveal this Bellingham mid-century gem in its completion!
Smith & Vallee is the Northwest's premiere furniture and custom cabinet maker, producer of affordable bathroom and kitchen cabinets. We provide residents in Bellingham custom cabinets, as well as the Skagit Valley, Anacortes, Everett and Seattle. Contact Smith & Vallee today to get started on your custom cabinet project.