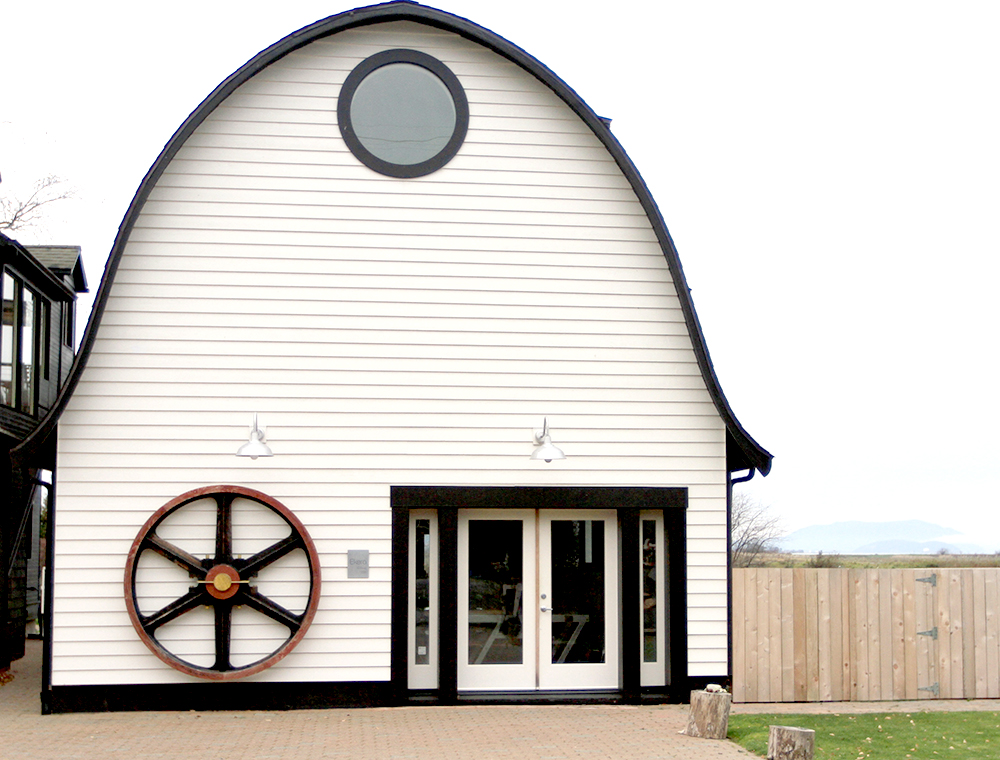 Our waterfront Smith & Vallee Guest House offers the unique experience of staying overnight in the bustling village of Edison, in scenic Skagit Valley. Enjoy a private entrance and deck with sweeping views of the San Juan Islands, a beautifully landscaped yard with fire pit, and direct slough-side access for your canoe or kayak. A perfect spot for cyclists, birders, creative retreaters, romantic get-aways, families, foodies, and road-trippers. Experience the charm!
This home was designed and curated as an extension of the creative venues of Smith & Vallee Gallery and Smith & Vallee Cabinet Makers, our sister businesses established in Edison. Original artworks from our gallery's artists hang on the walls. All cabinetry and woodwork was custom designed and built in our neighboring woodshop. Add modern furnishings and lighting, a fully equipped kitchen ready for entertaining, an abundance of west-facing windows, and you've found an unforgettable vacation rental with breathtaking views.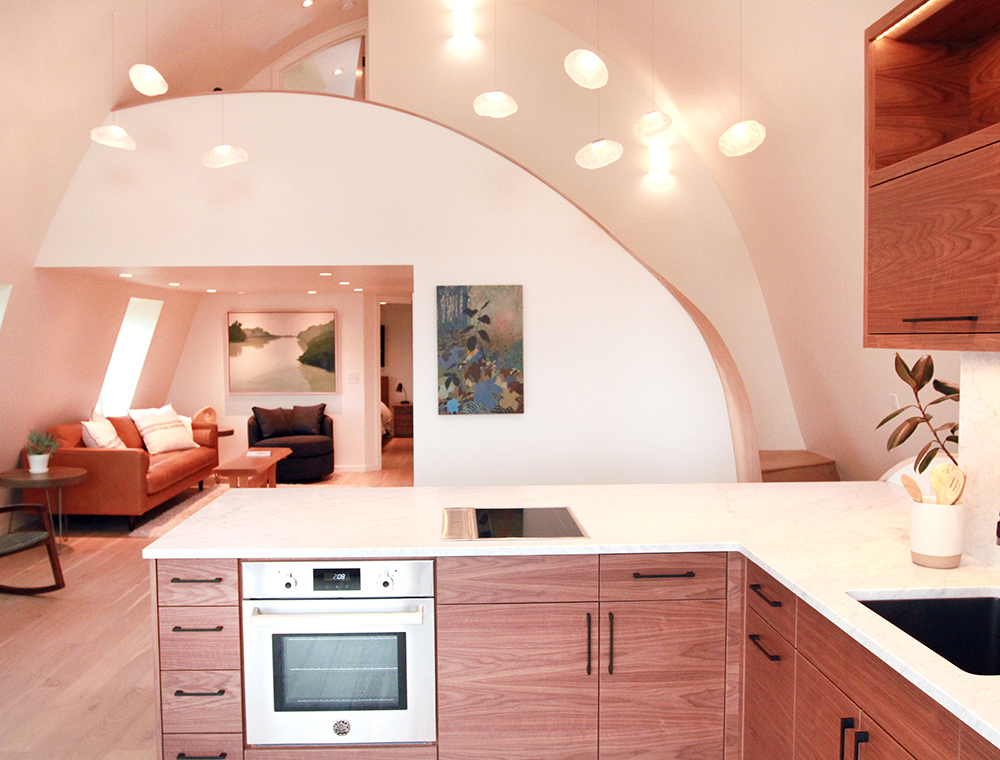 A review from a recent guest:
Located just off the main street in one of Washington's most charming small towns, Smith and Vallee's guest house is undoubtedly the best spot to absorb Bow Edison's relaxed pace, great food, and artful community. Design lovers, carpenters, and anybody else will find plenty to marvel at in here – From the custom cabinetry throughout, to the rounded motif continuous through the space. It's not one of the more inexpensive options on Airbnb, but it sleeps a good number of people, making this an accessible choice for a group of friends or a couple couples to spent some time in this little town. I've stayed in a lot of aibrnbs, traveling for work. This was maybe the most thoughtfully designed and attentively constructed that I've been to. The kitchen had everything we needed and more. I'll definitely be back!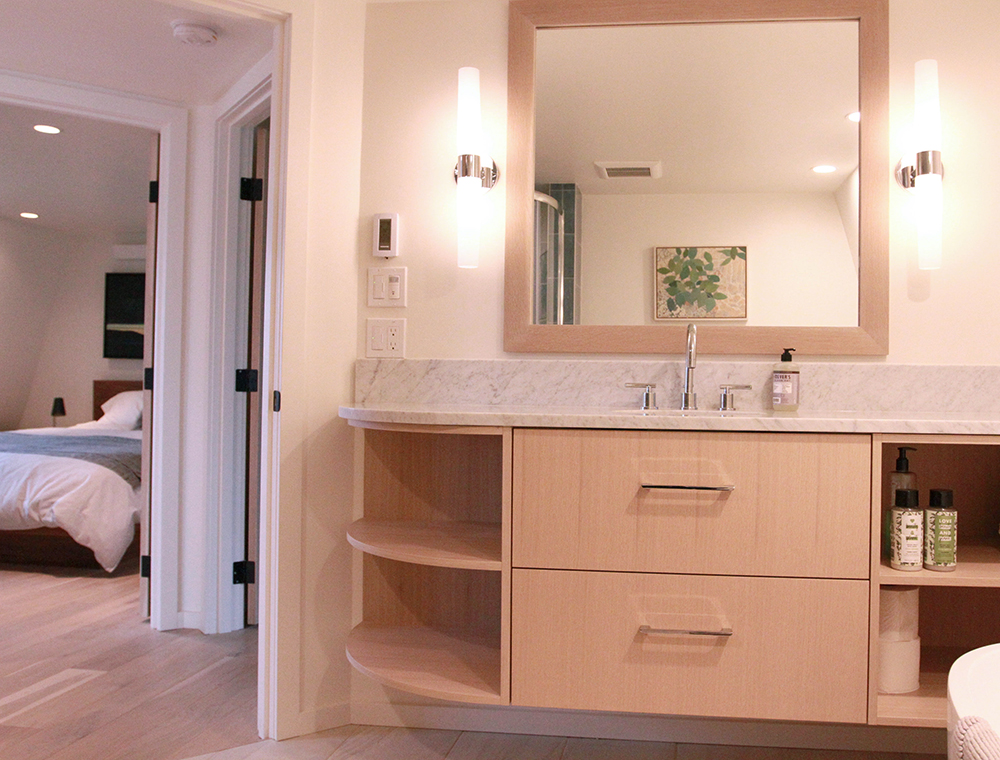 The Guest House is well equipped for families and small groups. Each of our three bedrooms offer privacy and respite [with wall-mounted tv's] the bathrooms are spa-like sanctuaries, including a large soaking tub and custom tiled showers and heated floors; and the gathering spaces are open concept.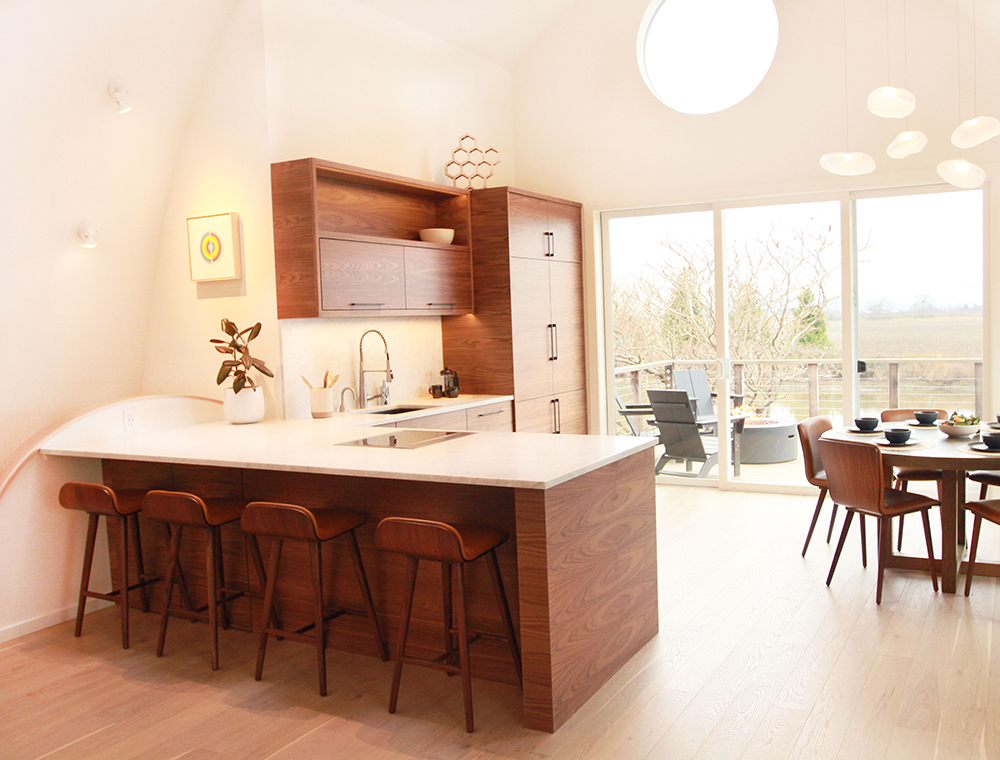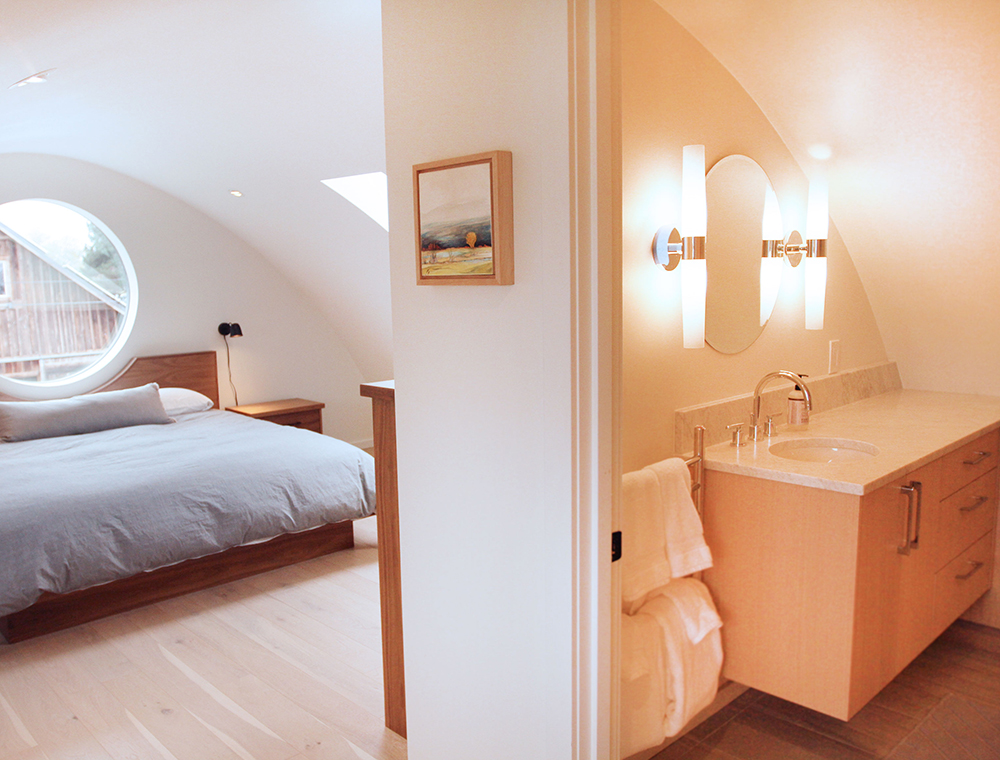 The upper deck invites our guests to take in the breathtaking view of Samish Bay, Blanchard Mountain and the San Juan Islands in the distance. A common yard and fire pit is fenced-in for your privacy, steps away from restaurants, bakeries, a brewery, art galleries, and shopping – all within walking distance of our Guest House. Relax in the adirondacks by the fire and let the kids stretch their legs in the big yard.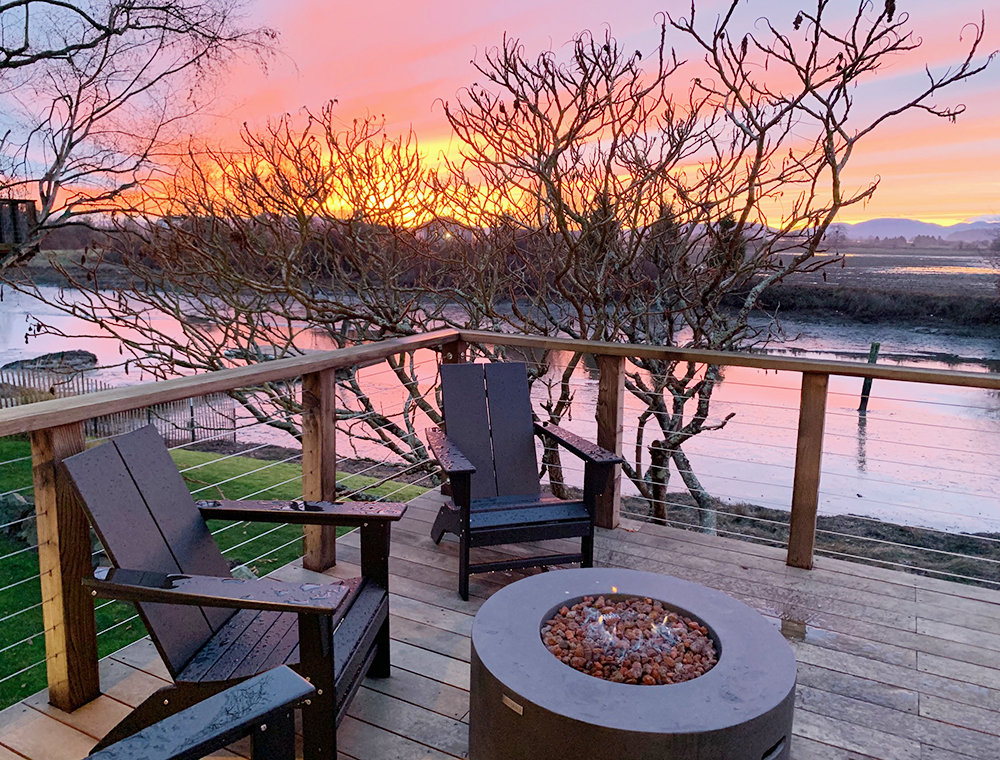 The fenced yard creates a beautifully landscaped outdoor venue with waterfront vistas of the San Juan Islands.
Visit our website to read more about the guest house and to book, or find us on Airbnb.